PTA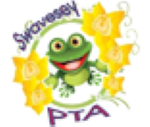 Your PTA is looking for volunteers
Swavesey Primary School PTA are looking for volunteers!
We hope you and your children enjoy the events the PTA arrange throughout the year and we thank you so much for supporting us.
For the events to be successful we need more hands! We are not necessarily looking for new committee members. What we need is help and support at the events. Sometimes we need help setting up the events, serving refreshments, helping teachers supervise, facepainting, baking cakes/ selling cakes, filling popcorn bags for our film nights or generally tidying up after an event. Many hands make light work!
Some of the events we have coming up are:
School disco - 13th March 2020
Quiz night - 27th March 2020
Easter egg hunt - Starts April 4th stops April 19th 2020
Summer fair - 27th June 2020
Links to flyers for many of these events can be found at the bottom of this page
We can only run these events if we have help. All the PTA members have commitments and children and cannot always attend all our events. For the fundraising to continue we really do need your help!
So, if you think you can assist, however little you think that it, then please do get in touch on our PTA Facebook page.
Hopefully we can then compile a "list of helpers" for future events.
Thank you!!!
We are Swavesey Primary School PTA
Budgets at every school are tight. Money raised in school fundraisers is often used to pay for those little extras that can make a school a bit special, be it an interactive whiteboard or a school trip to the theatre.
We all want the very best for our children and the PTA helps achieve that! To do that we need support from parents and fellow villagers.
There are various ways to support:
Joining the PTA
Supporting us by joining and attending the varied events
Helping spread the word
Donations...
Here are just a few of the things the PTA has been able to support :
Ipads, Purple Mash, Environmental books, Wild at Art project, Oxford Reading Tree books, playground equipment, library system, teacher resources and much much more!
If you have any questions, thoughts or ideas and want to join in please speak to one of the committee members. Contact us via our Facebook page or get our contact details from the school office :)
Thank in advance for your support.
Your school PTA.
THANK YOU FOR YOUR CONTINUED SUPPORT. WITHOUT YOUR HELP WE WOULD NOT BE ABLE TO PROVIDE SO MANY GREAT FACILITIES FOR THE CHILDREN.

ALL EVENTS ARE OPEN TO EVERYONE INCLUDING THOSE THAT DON'T ATTEND THE PRIMARY SCHOOL SO PLEASE FEEL FREE TO SHARE ALL EVENTS.

YOU CAN ALSO FIND US ON FACEBOOK Swavesey Primary School PTA