PTA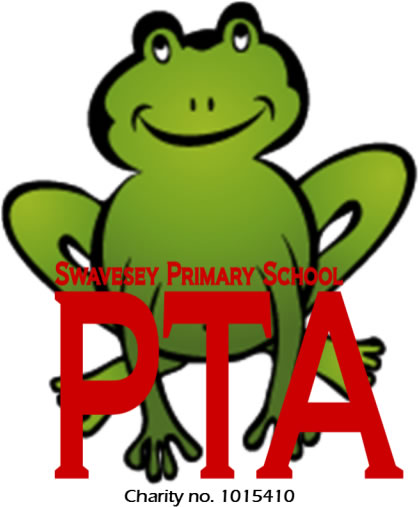 https://www.pta-events.co.uk/swaveseyprimaryschoolpta/
We are Swavesey Primary School PTA
Budgets at every school are tight. Money raised in school fundraisers is often used to pay for those little extras that can make a school a bit special, be it an interactive whiteboard or a school trip to the theatre.
We all want the very best for our children and the PTA helps achieve that! To do that we need support from parents and fellow villagers.
There are various ways to support:
Joining the PTA

Supporting us by joining and attending the varied events

Helping spread the word

Donations...
Here are just a few of the things the PTA has been able to support recently:
ipads
New stage
Playground Equipment
Curtains
Mathletics
New library system
Reading cushions for the classrooms
Much much more!
If you have any questions, thoughts or ideas and want to join in please speak to one of the committee members. Contact us via our Facebook page or get our contact details from the school office :)
Thank in advance for your support.
Your school PTA.
THANK YOU FOR YOUR CONTINUED SUPPORT. WITHOUT YOUR HELP WE WOULD NOT BE ABLE TO PROVIDE SO MANY GREAT FACILITIES FOR THE CHILDREN.
ALL EVENTS ARE OPEN TO EVERYONE INCLUDING THOSE THAT DON'T ATTEND THE PRIMARY SCHOOL SO PLEASE FEEL FREE TO SHARE ALL EVENTS.
YOU CAN ALSO FIND US ON FACEBOOK Swavesey Primary School PTA
Following the growing reputation and success of the Swavesey Primary fireworks displays in the past, the PTA is now looking for volunteers to continue this tradition. Support and guidance will be given, and those chosen will be required to set-up the site, light the fireworks and clear the site afterwards following health and safety requirements. You require no licenses or personal insurance as this is covered by the PTA. If you are interested please contact Kate Wilson 07977 442060 krhmwilson@gmail.com or Heather Maloney hjmaloney@googlemail.com